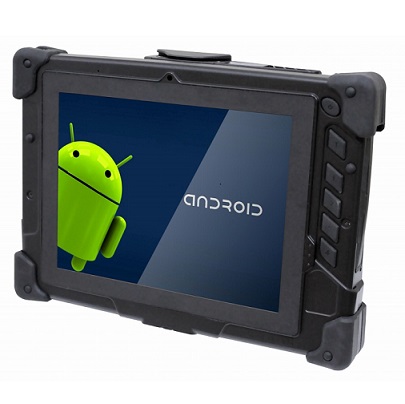 RFO TPC 8A
Request for quotation via email
Specification
Area of application
Facility Management
Water Management
Smart Metering
Cold Chain
Asset Management
Product description
Performance
The RFO TPC 8A Tablet PC is a full rugged and powerfully equipped tablet PC. This rugged tablet PC integrated with 8" touch screen, a high performance and low power consumption Android 4.4. Operating System.
With options for a 2D barcode scanner, magnetic stripe reader, smart card reader, RFID and dual front and rear camera, these rugged tablets offer seamless information capture for immediate transmission.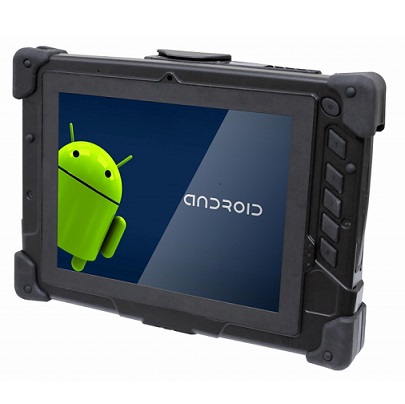 RFO TPC 8A is a fan less design and compliant IP65 water and dust proof protection. This robust tablet PC RFO TPC 8A works up to full 10 hours with one time battery charge. With an outdoor viewable display integrated with touch screen, the rugged mobile RFO TPC 8A performs efficient outdoor as well.
It offers a blend of performance, integrated features and mobility. This tablet PC helps every user to work smarter and more effectively and also helps to achieve e-paper for environment protection.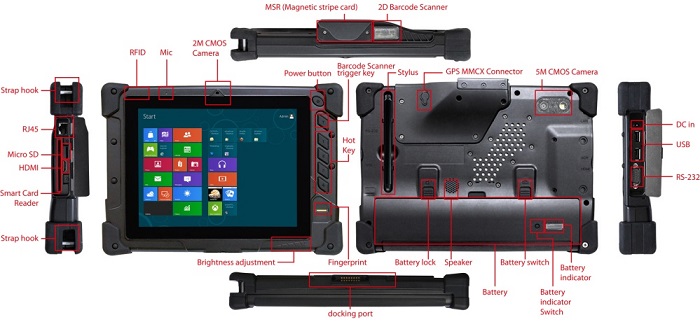 Efficiency
Due to all these features and functions the RFO TPC 8A can satisfy almost every application requirement or mobile need. Data transfer via WLAN or USB is not a problem and with the 3,5 G modem it allows full connectivity even in the field. Permanently online processes will improve in the shortest time.
Ergonomie
The RFO TPC 8A has an 8 inch TFT (1.024 x 768) LCD touch display. LED back light and sunlight readable makes it most ergonomic day and night. With a size of 251 mm x 181 mm x 30 mm and low weight of 1,3 kg (incl. second battery pack) it is handy at any moment of time.