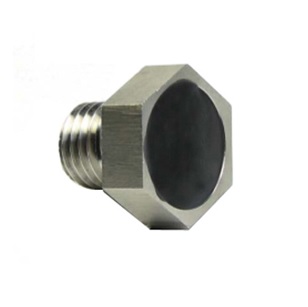 RFO-SCM16
Request for quotation via email
Product description
Industrial equipment tracking Tag
Rugged 304 steel RFID metal Tags RFO-SCM16 has been designed specifically for tagging objects under the most harsh environment.
Full metal jacket for most harsh environment
With its full metal jacket, it offers the best protection to the equipment tracking tags.
The RFID screw Tags RFO-SCM16 can be used almost anywhere with no limitation whatsoever, and it is perfectly suitable for the oil and gas industry, as well as for tracking all kinds of outdoor equipments, and is able to resist high temperature and pressure.