M2M / IoT Technology Partner
A strong team for "state of the art" solutions
A solution can eventually be just as good as the products and their technology used. Objective of every project is to achieve the optimal solution for each company. Only products with the desired characteristics may be used.
The right product partner network is thus the consequence of quality oriented working and thinking. The right product, in combination with the right partner, provides a fast, competent and cost-effective achievement of the objectives.
This allows you to benefit from an extra large range of customized solutions and flexible upgrade options.
Specialist for RFID Technology solutions

The AGILLOX GmbH has accepted the challenge to offer RFID technology simply, competently and at a reasonable price to the market.
In the increasing measure enterprises need a clear and above all real time steered information about processes and goods. These must be formed faster, more efficiently, more perfectly and cheaper than up to now. More and more branches like pharma, automotive, food industry, waste management, livestock, ATEX, office organisation have recognised already the advantages of the RFID technology and use this for their advantage and differ therefore from their competitors at home and abroad.

ARTIMAX • Galvano frame construction technology stands for:
Electroplating frames, frame accessories, frame construction for electroplating, electroplating frames with special PVC coatings and exemplary service in certified quality directly from Solingen!
Alfred Marx GmbH / ARTIMAX is one of the leading German companies in electroplating frame construction. The range includes electroplating frames, apparatus and system accessories for holding and contacting workpieces in electroplating and surface coating systems. Above all, the Europe-wide customer base appreciates the company's extensive product range, which, rounded off with advice, development and on-site service, leaves nothing to be desired.
Solution-oriented service for everything to do with frame and fixture construction as a service for electroplating shops and surface coaters.
Experience and Tradition.
IsoDev was founded in 1998 by the two owners Alfons Wess and Mario Leibezeder, who since then also lead the company as managing directors.
Historically, the core competencies of IsoDev are in the field of processing flexible materials and the associated processes.
As a result, IsoDev works closely with well-known companies in the apparel and upholstery industries, as well as with manufacturers the high technological field of processing technical textiles and composite materials.
MiCODUS is a manufacturer and supplier integrating with automotive electronics and automobile accessories.
With a top global supply chain and intimate service quality, MiCODUS tries to bring you first-class products.
We always stand at the forehand of GPS tracking technology and try our best to bring you an enjoyable and distinctive shopping experience.
Service Tenet: CUSTOMER ORIENTED & MUTUAL BENEFIT
Core Value: FOCUS PROFESSIONAL PRAGMATIC INNOVATION
MiCODUS values every single opinion from our customers. Any questions about products please contact us first, we will help you resolve it.

Arson Metering markets the aquaCity platform, which offers innovative solutions for meter readings at distance from landline meters or WalkBy. Networks for water and gas and the control and management of all electronic devices in your environment.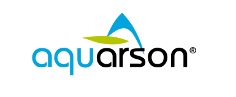 The company Aquarson comprises the marketing of programming units, telecommunication systems, remote meter reading systems and intelligent solutions for the management and control of irrigation networks.