RFO AIO3030 1500ETH
You are here

RFO AIO3030 1500ETH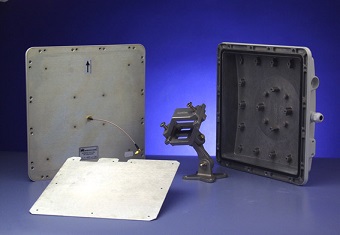 RFO AIO3030-1500ETH
Request for quotation via email
Product description
Compact and powerful
The RFO AIO (All in One) 1919-500ETH reader is an UHF multiregional compact reader with a circular polarized antenna (190 x 190 mm) for high performances UHF RFID applications.
Power according to your needs
With programmable output power in 8 steps from 10 dBm to 27 dBm, the reader can detect tags up to 3 m of distance (depending on tag dimensions).
Reading under most difficult circumstances
The radio frequency core of the module allows to achieve fast reading/writing and operation in dense reader and dense tag environments for top-class rated performances.
Ethernet or RS232 (optional)
Der RFO AIO 1919-500Eth is delivered with a TCP/IP interface. On request it can be equipped with a RS232 interface.