RFO 8X RFID
Request for quotation via email
Product description
Always one step further
The RFO-8X can be equipped with any passive RFID technology. Thus, it leaves nothing to be desired, even in a modern industry! LF, HF and UHF can be integrated into the RFO-10X. The RFO-8X brings the expandability, modularity and versatility you would expect from a powerful device.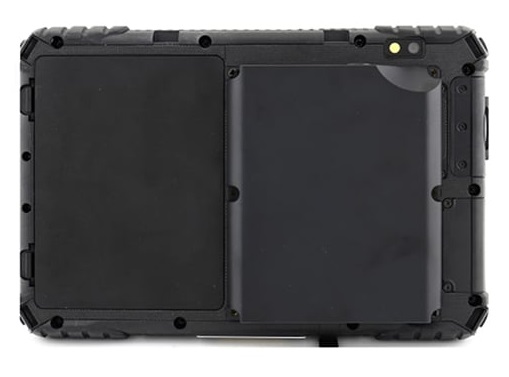 Powerful computing solutions for field operations
The ultra-portable, rugged RFO-8X tablet PC combines compelling computing power with ultimate reliability in the most demanding environments. The device offers high computing power, user-friendly functions and design features, thus increasing efficiency during long working days. The RFO-8X runs on a fast Intel® Pentium processor and has sufficient memory and data storage.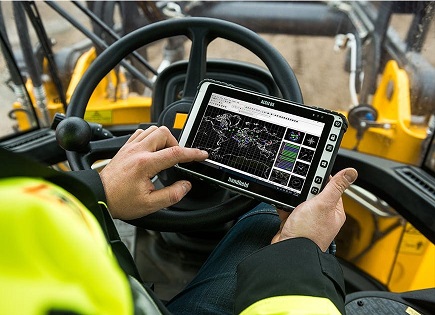 Compact tablet for everywhere
Thanks to its compact size, the RFO-8X is the perfect companion for people out in the field today. It is only 24mm thick and weighs less than 1kg including the Powerhouse battery. In addition to its slim design, it features lightning-fast response times and can withstand rough handling and harsh conditions in outdoor and industrial environments, from mining to maintenance activities.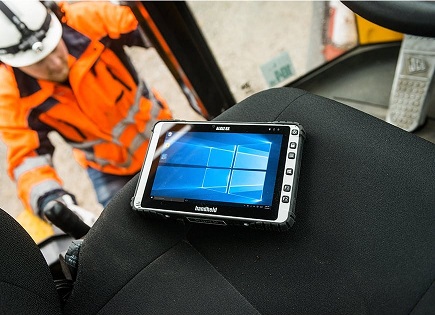 Solid robustness for field use
The RFO-8X is IP65 rated and meets the stringent MIL-STD-810G requirements for protection against dust, water, vibration, moisture, extreme temperatures and altitude. The transition from the office to the outside and back is completely problem-free. This makes it easier to use in the field and protects your information.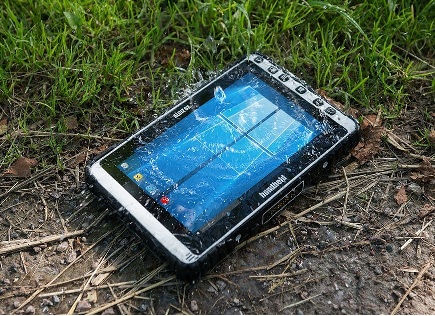 Brilliant display in any environment
The RFO-8X has a brilliant 8-inch display with capacitive touch and a chemically hardened surface. The touchscreen supports rain and gloved mode as well as operation with a stylus in harsh, changing environments. A change in ambient light is also no problem at all thanks to an ambient light sensor that automatically adjusts the backlight.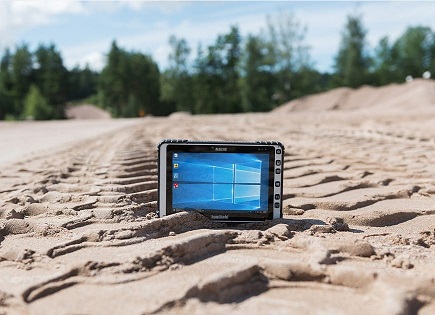 Numerous functions – immediately ready for use
The many functional functions make the RFO-8X an all-rounder. The device impresses with cameras on the front and back as well as a battery pack that can be changed during operation. An integrated u-blox® NEOM8U GPS/GLONASS receiver ensures reliable GIS performance. The robust RFO-8X can be combined with industry-specific technologies via various ports and extensive communication functions keep you connected anytime, anywhere.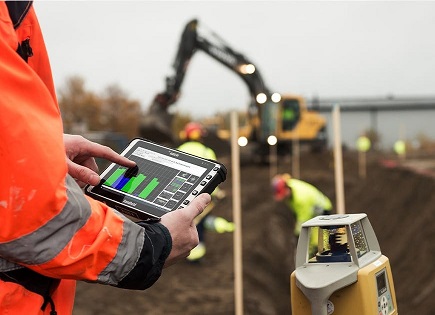 Needs-based configuration and expansion
The RFO-8X can be expanded with an Ethernet port, serial port or barcode reader. For developers, the RFO-8X goes even further. The Algiz 8X can also be supplemented with other customer-specific electronics via an expansion interface on the back of the device. Vehicle mounts and attachments, multi-slot chargers, various carrying options and other accessories increase the efficiency of using the RFO-8X.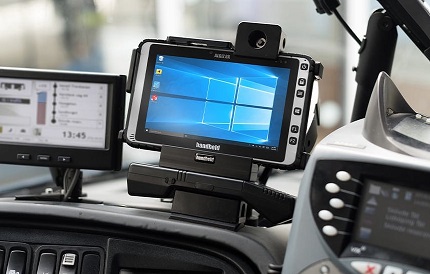 The RFO-8X is therefore the ideal tablet PC for modern field use and is worth its price.