RFO-RFID-Printer-TX-Serie for normal Barcode/RFID MoM Label
You are here

RFO-RFID-Printer-TX-Serie for normal Barcode/RFID MoM Label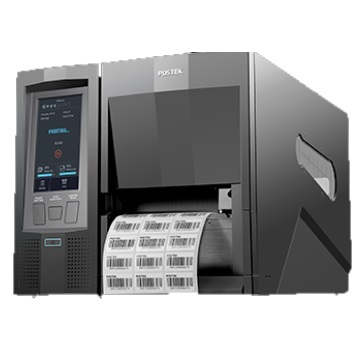 Postek RFID-Printer-TX-Serie
Request for quotation via email
Related products
Product description
OVERVIEW
The TX series comes equipped with many of the new exciting features that you would expect for a POSTEK printer. Combined with the powerful quad core processor, you can easily achieve stunning printout quality with the brand new HEAT™ algorithm, lock media positional accuracy down to +/-0.5mm with ADAPT™, or automatically verify every RFID label after printing with the optional verification package. Now you can easily do all those things and more with the inclusion of a 4.5 inch LCD touch screen display. Enjoy the full power of the TX series right your fingertips.
FEATURES
Powerful Quad core processor
The TX series comes with many innovative algorithms, performing millions of operations every second to provide the best possible printing experience. That is why the TX series comes with a powerful quad-core processor. Ensuring surging power at your fingertips as well as unparalleled smoothness whatever the application may be.
Fixed print Engine Frame
A unique, patented aluminum print engine frame underpins the OX series printer, along with a new all-metal structure, to deliver unparalleled stability and durability for the industrial-grade equipment with uncompromised convenience of consumables loading.

4.5-inch touch screen user interface
Just like how graphical user interface was predicted to be the future of personal computers, we believe touch screen user interfaces will be an indispensable feature for printers moving forward. The value added through convenience makes a screen one of the most effective tool at increasing work efficiency. Combined with an advanced user interface daily operations or troubleshooting/maintenance is more straightforward than ever. Empowering the user to spend less time worrying and more time working.
Advanced Dynamic Adaptive Precision Tuning(ADAPT ™)
Say goodbye to poor printout quality due to wear and tear on the platen roller, changing of media thickness, or different friction coefficient of media. With the innovative precise calibration algorithm, the best printout quality in the industry can be achieved with a simple automatic calibration process. Providing consistent, precise printout while drastically cutting back on the need for maintenance.
One core, Two sizes
The TX series features a built-in media tension system for the best media positional accuracy as well as consistency. However, to achieve this level of accuracy and consistency, the media needs to fit tightly onto the media core. That is why the TX series comes with an adaptive media core that can be easily adjusted to fit the vast majority of media on the market.
RFID Verification
The optional RFID verifitcation package detects errors/mismatches immediately. Marking the erroneous label or tag and reprinting with the same data automatically.
Real-time remaining consumable levels
In today's fast-paced world, lost time due to the need to replace consumables is a necessary evil that should be minimized at all costs to maximize productivity. Never be caught off guard again with real-time remaining consumable levels monitoring so you would always be prepared.