RFO AIO1919 500ETH
You are here

RFO AIO1919 500ETH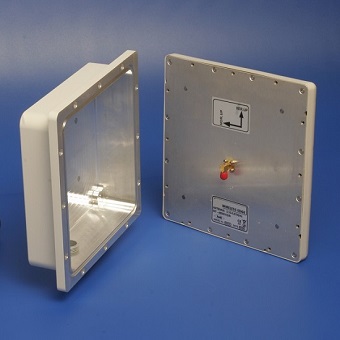 RFO AIO1919-500ETH
Request for quotation via email
Product description
Compact and powerful
The RFO AIO (All in One) 3030-1500ETH reader is an UHF multiregional compact reader with a circular polarized antenna (305 x 305 mm) for high performances UHF RFID applications.
Power according to your needs
With programmable output power in 256 steps from 17 dBm to 32 dBm, the reader can detect tags up to 10m of distance (depending on antenna and tag dimensions). 3 more antennas according to your needs can be connected.
Reading under most difficult circumstances
The radio frequency core of the module allows to achieve fast reading/writing and operation in dense reader and dense tag environments for top-class rated performances.
Ethernet or RS232 (optional)
Der RFO AIO 3030-1500ETH is delivered with a TCP/IP interface. On request it can be equipped with a RS232 interface.