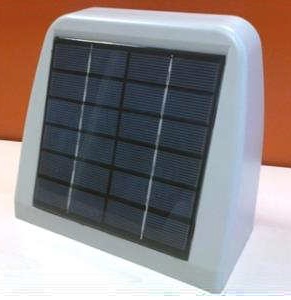 RFO GW 04
Request for quotation via email
Related products
Product description
Autonomous due to solar panes and batteries
The RFO Gateway (GW 04) is a communications device for data transmission in a radio network in the free ISM bands - Industrial, Scientific and Medical – 169 MHz, 433 MHz, 868 MHz or 915 MHz that allows data collection of readings made by the LEP devices.
Using a GPRS access, this device can communicate in realtime with any device of the remote reading fixed network at any moment.
This is possible due to the intelligent management of battery level and of communications, managing the IPs assigned by phone operators, which enables the devices to stay functional 100 % of the time.
The battery and solar panel GW version integrates a very efficient charging regulator that keep the batteries in floating charge with as little light as that coming from a streetlight.
System functionality
Can manage up to 2000 meters collecting the data obtained.
Can manage hour schedules for the readings programmed of the LEP devices using the ISM bands without additional communication charges.
Intelligent communications management to accomplish 100 % of the readings programmed.
Over 10 years life time thanks to solar panel, rechargeable batteries and high performance battery charger specially designed for this use.
Automatic low battery detection and safe switching to standby system.
Warnings associated to monitoring of internal parameters.
Monitoring of different internal parameters such as battery level, schedule, temperature etc.
Reading and storage of warnings
Reading and storage of events
Remote firmware upgrading
Masking of warnings
Possibility to customize the enclosure based on needs
Data encryptation
Ultra low consumption device.
Installation princip
The RFO LEP01 can be fixed to lampposts, radio masts, buildings etc. Due to the autonomous power source no power cord is necessary.