RFO-CPA6532 UHF
You are here

RFO-CPA6532 UHF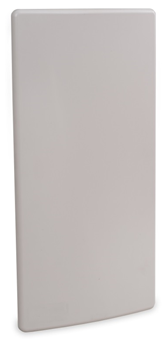 RFO CPA6532
Request for quotation via email
Related products
Product description
Compact high performance gate antenna
UHF RFID antennas suitable for a range of applications including flush wall and door frame mounting, space constrained and customer facing environments.
With a size of 650 x 320mm, this antenna achieves an exceptionally high reading performance!
Ultra-flat, circularly polarized patch antenna, suitable for indoor and outdoor use (IP67) with a reading range of up to 6 m.
Very well suited for gate installations in applications that require bulk reading.